Welcome to the Frozen Wiki
Welcome to the Frozen Wiki, the online encyclopedia of the 2013 Disney animated film, Frozen. All are welcome to contribute, but before you start editing, it is required to familiarize yourself with Wiki policy.
We have a number of 10 active users on this wiki. We have 236 articles as of January 20, 2018.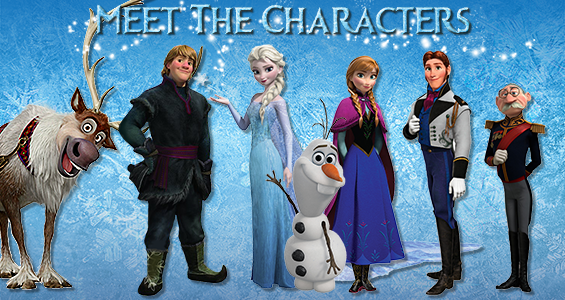 Featured Cast Member




Idina Menzel (born Idina Kim Mentzel, May 30, 1971) is American actress, Broadway performer and singer-songwriter. She is best known for her work on Broadway, starring as Elphaba and Maureen Johnson in Wicked and Rent ... Read more >

Featured Character




Elsa is the daughter of Agnarr and Iduna, older sister of Anna, and queen of Arendelle. Elsa was born with the powers to manipulate ice and snow and used them to entertain her sister. However, Elsa's lack of control resulted in her living in fear of hurting anyone with her powers, and she spent much of her early life shut out from the world. Though it pained her greatly to do so, Elsa also saw it necessary to distance herself ... Read more >
Who is your favorite character from Frozen?
Join the Chat>
Create blog post
Blogs
Frozen 2... Frangled?? Frozen theory

Recently, I have been watching lots of theories about frozen. Rapunzel and Elsa are twin sisters, Anna possesses magical powers of fire, summer and spring like Elsa possesses the powers of ice, cold and winter, b…

Read more >

Hi Frozen fans!

First I would like to invite you to come on my wiki! If you go to my profile, look under my favorite wikis and hit Official Beenie Boos wiki. There are currently 5 spots open for admin and bureaucrat.

Second, DisneyParks and Walt Disne…

Read more >
See more >
Ad blocker interference detected!
Wikia is a free-to-use site that makes money from advertising. We have a modified experience for viewers using ad blockers

Wikia is not accessible if you've made further modifications. Remove the custom ad blocker rule(s) and the page will load as expected.